1 year taking R&D concepts to tested prototypes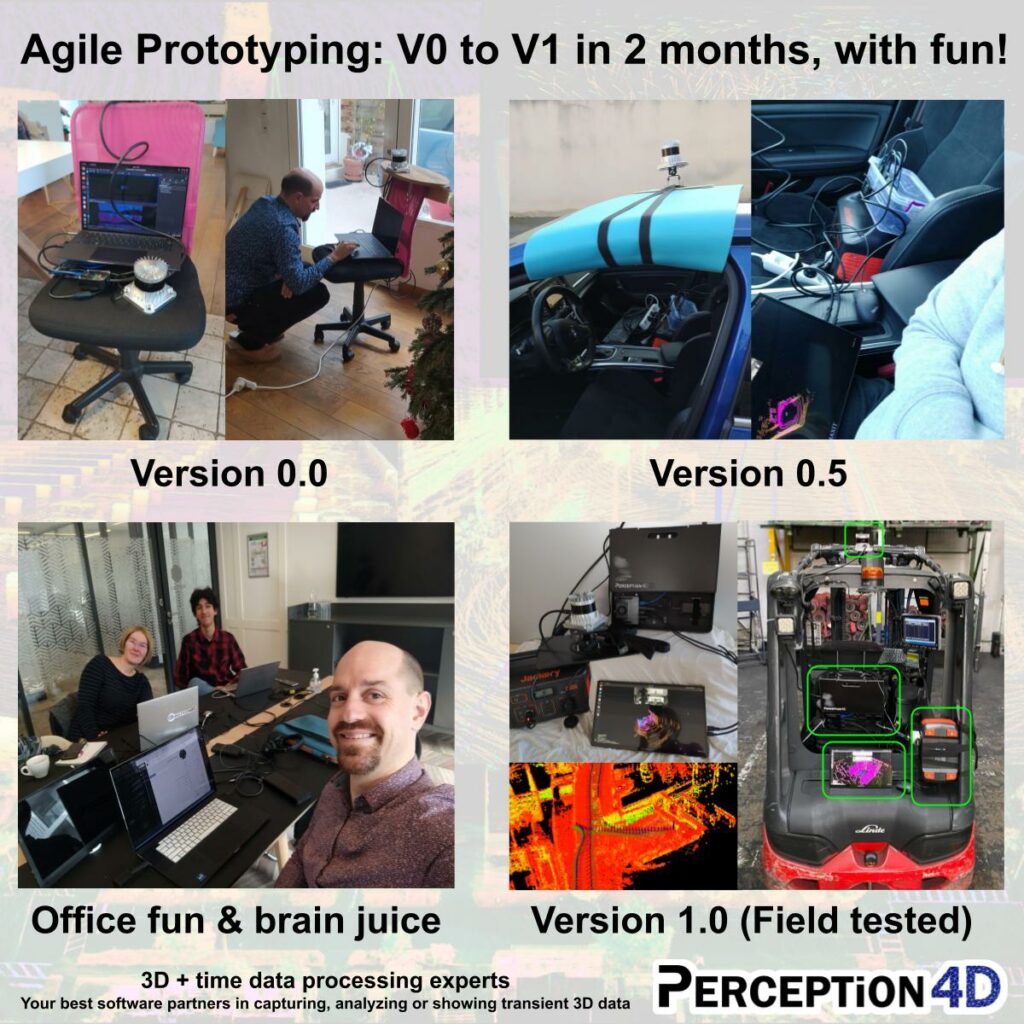 ---
🚀 One year ago, we were two LiDAR and 3D visualization experts, very excited to offer our expertise in 3D and 4D (3D+time) data analysis.
We were a bit anxious about finding enough projects to sustain our business and have fun.
👨‍⚖️ One year later, Perception4D is 4 people strong, having fun running multiple projects including SLAM and robotics, multi lidar integration and point cloud machine learning & AI.
💻 We are the 4D Perception experts who can take your R&D concept to a tailored prototype in record time.
🎉 We are so glad to have jumped in this thrilling adventure !
🎂 Happy 1-year anniversary Perception4D !
The project here was about localisation and mapping, and was efficiently run thanks to the great power of opensource softwares:
LidarView I created years ago
SLAM algo KISS-ICP (by Ignacio Martin Vizzo, Tiziano Guadagnino, Benedikt Mersch, Louis Wiesmann, Jens Behley, and Cyrill Stachniss)
SLAM algo CT-ICP (by Pierre Dellenbach, Jean-Emmanuel Deschaud, Bastien Jacquet, François Goulette)
Thanks to our amazing team :
Joachim Pouderoux, Manon Cortial-Picard, Bastien Jacquet, Youssef OUCHOUID, Nikos Paragios
#robotics #lidar #slam #3Dperception #agile